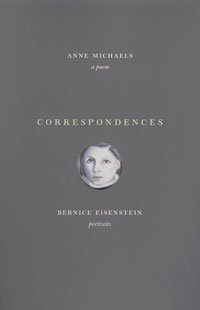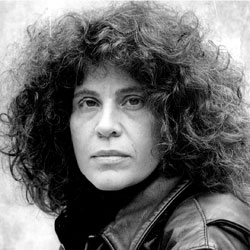 Biography
Anne Michaels is the author of three highly acclaimed poetry collections: The Weight of Oranges which won the Commonwealth Prize for the Americas; Miner's Pond which received the Canadian Authors Association Award and was shortlisted for the Governor General's Award and the Trillium Award; and Skin Divers. Fugitive Pieces is Anne Michaels' multi-award-winning, internationally best-selling first novel that was the winner of the Lannan Literary Award for Fiction, the Chapters/Books in Canada First Novel Award, the Guardian Fiction Award and the Orange Prize for Fiction, among many other Canadian and international awards. Fugitive Pieces was also adapted as an internationally released feature film. Her second novel, The Winter Vault, was a finalist for the Scotiabank Giller Prize, the Trillium Book Award and the Commonwealth Writers' Prize and a nominee for the International IMPAC Dublin Literary Award. Her work has been translated into more than forty languages.
In October 2015, Michaels was named the fifth Toronto Poet Laureate.
Judges' Citation
"Anne Michaels' Correspondences is a single, intensely lyrical poem of something over 700 lines, in 54 unnumbered sections. With an exceedingly spare vocabulary and a voice as light as a whisper, the poem weaves recollections of Paul Celan, Nelly Sachs, and many others into an elegy for the author's father, Isaiah Michaels. The text is accompanied by reproductions of 26 gouache portraits by Bernice Eisenstein, and the physical book is designed and constructed in such a way that the portraits are subtly privileged over the text. In effect, the poem is hidden on the underside of the paintings. Yet the poem, for all its modesty, attempts something momentous. It is a sustained interrogation of language, memory, history, sunlight, and rain in search of words that are simple and clean enough to speak, as Michaels says, from someplace 'deeper than a single heart'. It is a search for a language not only the living but also 'the dead might understand and trust'. And it is an exercise in learning to read from and write on a highly elusive surface: the hidden place that Michaels calls the third side of the page."
Summary
This beautifully conceived book brings together the bestselling novelist and poet Anne Michaels and the acclaimed artist and writer Bernice Eisenstein in a unique, accordion-style format. Michaels' resonant book-length poem, a historical and personal elegy, unfolds on one side of the book's pages. On the other side, in unison with the poem, are Bernice Eisenstein's haunting portraits of the twentieth-century writers and thinkers Michaels' poem summons, those for whom language was the closest thing to salvation: figures such as Paul Celan, Nelly Sachs, W.G. Sebald, Anna Akhmatova, Primo Levi and Albert Einstein, each accompanied by quotations that illuminate the deeper connections among them. The poem is written to be read in sequence, as well as to join together with the portraits in a dialogue that perfectly reflects the thematic interconnectedness of this collaboration: "an alphabet of spirits and spirit" (Eisenstein); "the moment one life/becomes another" (Michaels). A stunning creation in both form and content, Correspondences1 is an unforgettable visual and poetic experience and a profound reflection on how the table of history is set by individuals.
Note: Summaries are taken from promotional materials supplied by the publisher, unless otherwise noted.
Anne Michaels reads from Correspondences
from Correspondences

Not our memory of the dead, but what the dead remember

and then
we came and you were no longer there
everything in its place
your presence gone

we waited, went out, returned
but still nothing held
the light after rain,
for I looked there too
in the rain that fell

and yet

a soul can make the wind blow,
make light and shadow through the trees,
through rain,

can be as near as your own skin

the rain that held the light
that fell, the rain that fell,
the light that held

this room
and the love we lived here
that which your memory last looked upon

your task
now, perhaps,
to forget not us, but
the details of us, and love
again and love again, and love again,

sealing the seam
endlessly, one pressed to another,
like metal folded over and again
for strength, like
pleated cloth gathered and pierced
by the steel needle of that single moment
of dying
and you will come back to me
and I will come back to you
and all the world
will be a sign

all the world and
every thought, every
drop of paint to make sunlight or
love in a human eye, every word that
passes through our breath,
every weight we hold and carry, every
grasp of hair, grasp of heat,
every cupping and every emptying

your warm hand and – both in mine –
your soul's hand above the hospital bed

They wanted you to shout oranges
in the street, a few coins from the grocer
to raise your voice. But you stared
at the pyramid of perfume and oil,
and instinctively smelled your fingers
for the vanished scent, and felt into
your pocket for the bit of peel carried
since. And stood,
the mud of another country
still on your shoes. Silenced
by that bit of earth.
While Celan in Paris wept
for the same contraband,
ronger and grincer
gnawing and grinding
between voix and voie
voice and path,
between converse and its converse
between Ancel and Celan
between Mayer and Amery
between the Nemen and the Prut
between sauf and soif,
rescue and
thirst.

Celan rushed from Paris to Stockholm
and stood, forever
unadmitted, outside
her hospital door.
"Come as quickly as possible,"
Sachs had written
and then:
"Don't, under any circumstances, come."

From Correspondences by Anne Michaels
Text Copyright © 2013 by Anne Michaels
More about Anne Michaels
The following are links to other Web sites with information about poet Anne Michaels. (Note: All links to external Web sites open in a new browser window.)
Have you read Correspondences by Anne Michaels? Add your comments to this page and let us know what you think.
Photo credit: Marzena Pogorzaly