The Griffin Trust For Excellence In Poetry is pleased to announce the addition of two new trustees to its board: Marek Kazmierski and Jo Shapcott.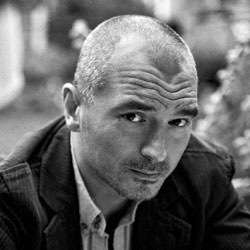 MAREK KAZMIERSKI was born and lives in Poland, although he spent most of his life in the UK, where he taught English and creative writing in a range of settings, including prisons and refugee centres. Until recently, he was Managing Editor of Not Shut Up, a quarterly magazine representing unfree art in the UK and abroad. His writing and translations have been published by the likes of 3AM Magazine, the Guardian, Poetry Wales and The White Review, while his short-form autobiography won the 2007 Penguin Decibel Prize. He has worked with the Arts Council, British Council, English PEN, Paul Hamlyn Trust and Southbank Centre on various literary projects, lecturing on outsider arts and coordinating the eMigrating Landscapes academic research project at SSEES (University College London).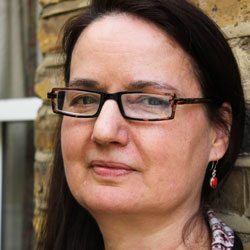 JO SHAPCOTT was born in London. Poems from her three award-winning collections, Electroplating the Baby (1988), Phrase Book (1992) and My Life Asleep (1998) are gathered in a selected collection entitled Her Book (2000). She has won a number of literary prizes including the Commonwealth Writers' Prize for Best First Collection, the Forward Prize for Best Collection and the National Poetry Competition (twice). Tender Taxes, her versions of Rilke, was published in 2001. Her most recent collection, Of Mutability, was published in 2010 and won the Costa Book Award. In 2011 Jo Shapcott was awarded the Queen's Gold Medal for Poetry.
Photo credit: Marek Kazmierski, by Bogdan Frymorgen