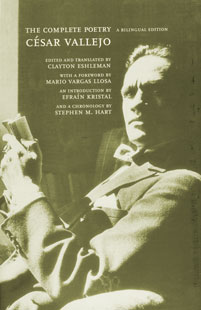 Biographies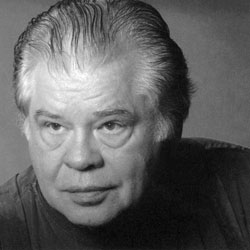 Clayton Eshleman is a poet and essayist as well as Professor Emeritus of English at Eastern Michigan University. Between 1967 and the present, he founded and edited two of the most seminal and highly-regarded literary magazines of the period, Caterpillar and Sulfur. A recipient of the National Book Award and the Landon Translation Prize, he is the co-translator of Aimé Césaire: The Collected Poetry and the author of Juniper Fuse: Upper Paleolithic Imagination & the Construction of the Underworld. Between 1979 and 1986, Eshleman was a regular reviewer for The Los Angeles Times Book Review, contributing 51 articles on books by Rilke, Whitman, Bishop, Olson, Milosz, Montale, Ashbery and many others. He has translated books by Pablo Neruda, Antonin Artaud, Vladimir Holan, Michel Deguy and Bernard Bador. Eshleman has also received a Guggenheim Fellowship in Poetry, two Fellowships from the National Endowment for the Arts, two Fellowships from the National Endowment for the Humanities, and several research Fellowships from Eastern Michigan University. The Complete Poetry: A Bilingual Edition most recently received the 2008 Harold Morton Landon Translation Award from the Academy of American Poets.
We were sorry to learn of Clayton Eshleman's passing in late January, 2021. Wesleyan University Press pays excellent tribute to Eshleman and his achievements in poetry and translation here.
César Vallejo (1892-1938) – Born in Santiago de Chuco, a small town in the Andean sierra of northern Peru, César Vallejo is the best-known Peruvian poet of the twentieth century. His 1922 book-length sequence Trilce was one of only two collections of his poetry published during his lifetime, the other being Los heraldos negros (The Black Heralds). Vallejo was a political radical and a communist, and for part of his life lived in exile in Paris where he studied Marxism, leaving to visit Russia three times in the 1930s to observe for himself the great Soviet experiment in social engineering. In those years, he met Antonin Artaud, Pablo Picasso and Jean Cocteau and fell in love with, and married, a French girl named Georgette Philippart. Vallejo wrote stories, essays, a novel and several plays, but did not collect any of his subsequent poems for book publication. Since his death, these poems have usually been referred to as the Poemas humanos after the title of one of the posthumous volumes.
Judges' Citation
"When Mario Vargas Llosa refers to the work of Clayton Eshleman as a sort of heroic enterprise, he is hitting the target – life given as an act of love. Here are more than five decades of perseverance, polishing and devotion to translation of someone who has been called inexplicable. And if we had untranslatability, we have what would seem to be an impossible task. Eshleman's versions deserve not only praise, but many readers. Without boasting about talent, intelligence, ear, or personal creative powers, he has applied these characteristics to the meticulous, slow, unrewarding, never sufficiently recognized or valued work of an ant constructing a palace. Most important, he has followed Cid Corman's teachings: respect for the original, verification and confirmation not only of what one recognizes as alien or unknown, but of which one seems to know, invention of words in English that will work in a way similar to the Spanish words coined by Vallejo, absolute awareness of the fact that one is creating something else, a different music, different possibilities of sound, wanting only to stay level with the original intentions, turning the already said into something sayable again. The result has been the wonderfully rendered complete work of a very complex poet in terms of imagination and style, of multilayered registers – a poet who aspires to wholeness of expression, the world and his perception as the same thing, full of ambivalence and contradiction, a poet who deep down didn't want to be translated, having enormous doubts as to the capacity even of one's own language to confront sadness and human grief. Eshleman has opened, as have few others, a window to another life, a new one, not necessarily his nor Vallejo's."
Summary
Vallejo's poetry takes the Spanish language to an unprecedented level of emotional rawness and stretches its grammatical possibilities. Striking against theology with the very rhetoric of the Christian faith, Vallejo's is a tragic vision – perhaps the only one in the canon of Spanish-language literature – in which salvation and sin are one and the same. This edition includes notes on the translation and a fascinating translation memoir that traces Eshleman's long relationship with Vallejo's poetry. An introduction and chronology provide further insights into Vallejo's life and work.
Note: Summaries are taken from promotional materials supplied by the publisher, unless otherwise noted.
Guillermo Verdecchia reads Guitar, by Clayton Eshleman translated from Cesar Vallejo
Guitar, by Clayton Eshleman translated from Cesar Vallejo
Guitar

The pleasure of suffering, of hating, dyes
my throat with plastic venoms,
but the bristle that implants its magic order,
its taurine grandeur, between the first string
and the sixth
and the mendacious eighth, suffers them all.

The pleasure of suffering … Who? whom?
who, the molars? whom society,
the carbides of rage in the gums?
How to be
and to be here, without angering one's neighbor?

You are worthier than my number, man alone,
and worthier than all the dictionary,
with its prose in poetry,
its poetry in prose,
are your eagle display,
your tiger machinery, bland fellow man.

The pleasure of suffering,
of hoping for hope at the table,
Sunday with all its languages,
Saturday with Chinese, Belgian hours,
the week, with two hockers.

The pleasure of waiting in slippers,
of waiting cringing behind a line,
of waiting empowered with a sick pintle;
the pleasure of suffering: hard left by a female
dead with a stone on her waist
and dead between the string and the guitar,
crying the days and singing the months.

From The Complete Poetry: A Bilingual Edition, Clayton Eshleman translating from the Spanish by César Vallejo
© 2007 The Regents of the University of California
More about Clayton Eshleman and César Vallejo
The following are links to other Web sites with information about translator Clayton Eshleman and poet César Vallejo. (Note: All links to external Web sites open in a new browser window.)
Have you read The Complete Poetry: A Bilingual Edition Clayton Eshleman translating from the Spanish by César Vallejo? Add your comments to this page and let us know what you think.
Photo credit: Tom Wallace