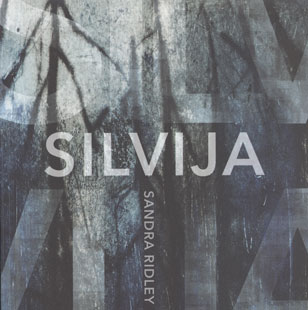 Book: Silvija
Poet: Sandra Ridley
Publisher: BookThug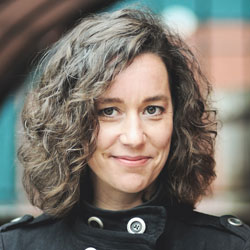 Biography
Multiple-award-winning poet, instructor and editor, Sandra Ridley is the author of three books of poetry: Fallout (winner of a 2010 Saskatchewan Book Award and the Alfred G. Bailey Prize); Post-Apothecary (finalist for the ReLit and Archibald Lampman awards); and The Counting House (finalist for the Archibald Lampman Award and chosen as one of the top five poetry books of 2013 in Quill & Quire's Readers' Poll). In 2015, Ridley was a finalist for the KM Hunter Artist Award for Literature. She lives in Ottawa.
Judges' Citation
"The poems in Sandra Ridley's book are potent and beguiling. Words are given the space they need to root and branch. This pace of them engages with the unarticulated, the hidden, the unbearable as readers encounter five elegies that allude to and invoke trauma, shame, and a profound sense of loss. Given the themes at work in this collection, silence is an essential part of the reading. Ridley conducts and curates that space as liminal. Here's where we understand the scope of the work and concede to bearing witness. Here's where we understand that we will be haunted. And from that silence, the words that emerge have been given the time they need to properly cure and to season in the poem's atmosphere. They reach, as words do, singular and fluent. Ridley's language is persuasive and ripe. '[N]arrow your eyes to the now,' the poem requests. Here is 'a shame unleashed by plain talk'. Beneath these elegies, there is a current, a reprise praising the healer. This current is another root system, an ongoing poem, essential to the collection."
Summary
In a sequence of five feverish elegies, Sandra Ridley's Silvija combines narrative lyric and experimental verse styles to manifest dark themes related to love and loss: the traumas of psychological suffering (isolation and confinement), physical abuse (by parent and partner), terminal illness (brain tumour and heart attack), revelation, resolution, and healing. Pulsing with the award-winning writer's signature blend of fervour and sangfroid, the serial poems in Silvija accrue into a book-length testament to a grief both personal and human, leaving readers with the redemptive grace that comes from poetry's ability to wrestle chaos into meaning.
Note: Summaries are taken from promotional materials supplied by the publisher, unless otherwise noted.
Sandra Ridley reads In Praise of the Healer and Farther / Father
In Praise of the Healer

Swallow the word.
Swallow the tongue.

Swallow down
the fullness in the throat.

Farther / Father

Our dead call out our dead / you show your filthy face
You useless tit / you runt / you piece of shit / a shame
Unleashed by plain-talk / begging before a threshing
From the old butcher / your leather strap / unbelted
Crescent buckle for a skinning / hiding / each of us /
Slickened with blood / held down in your hinterland
Each barren mile unabating / say mercy.

What dwells in the dog's sleep / unbounded / darkness
The closer you are to the sun the more difficult you are
To see / penumbral / who runs from whom / until kept
Down / cowering / I do not move / you will not move.

You are no less dangerous than you were as you drag
Your bones / field stones / we never once wept upon
The firmament / eight children left with the lone wife
Who would not carry the quiet / the final cardiac pall
Paled thirty years / crescent moons / scars strapped
Below the heart.

A finisher with a surly disposition / better run boy
Run / before the shadow on an August day / flight
Of the dove interrupted / who should feel shame /
Worthless idlers / caught neurotic / we are taught
You will not be tamed.

Dirige / domine / deus meus / ignominious father / aberration
Uttered solemn / all you missed is nothing / noli me tangere /
Don't touch me.

Each child dragged by its hair across the linoleum /
Given lip / good for nothing / illicit / dusk / dusk-lit
Let these bygones / cease holding on me.

We brace in the centre / attention / nothing more than this
Far-fetched ruckus / rot-gut fuss / a latched door farmhouse
Taunting / the slap-board remains / rants / lashed feverish
Your day's demands / fraught / cling to the bleak / this filth
In plain sight / I am a man possessed.

Beyond two graves / yours and the child's / a sole
Pine fallen from a lack of forest / the sun-downed
Dove-wing unfolds / under night / your closeness
Lies too close.

Birch box and iron nails / buried under the cover of lichen
Scrolled years / each letter etched by lime / faded shame
Be a lesser phantom / of the bleak / you will receive no less
No blossom braided in the child's hair.

Rosemarie / rose of thorn / rose up from prairie
Wherever you have gone you will not take her /
Unfollowed to a harrow / kin / stone / infanta
Sub rosa / only her eyes cry.

Our dire wolf / bewildered / breath taken in plain sight /
Before the sun is farthest south / ruck-sacked / a shadow
Across the face / red zenith / dog-light / Dead Dog Creek
In the faithful hour / his small body filled with buckshot
Carry him / carry him.

Undreamt / the sleeper remains untouched.

From Silvija by Sandra Ridley
Copyright © 2016 by Sandra Ridley
More about Sandra Ridley
The following are links to other Web sites with information about poet Sandra Ridley. (Note: All links to external Web sites open in a new browser window.)
Have you read Silvija by Sandra Ridley? Add your comments to this page and let us know what you think.
Photo credit: John W. Macdonald