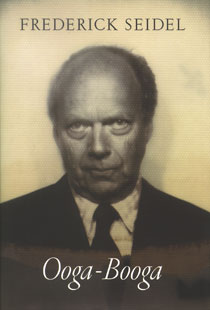 Book: Ooga-Booga
Poet: Frederick Seidel
Publisher: Farrar, Straus and Giroux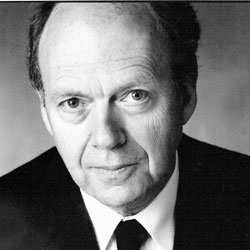 Biography
Frederick Seidel's previous collections include Final Solutions: Poems, 1959 – 1979; Sunrise (1980), which who the National Book Critics Circle Award in Poetry and the Lamont Prize; My Tokyo (1993); Going Fast (1998); The Cosmos Poems, illustrated by Anselm Kiefer (2000); Life on Earth (2001); and Area Code 212 (2002). He is the recipient of numerous prizes including the 2002 PEN/Voelker Award for Poetry. Frederick Seidel is a founding editor of The Paris Review, a protégé of Ezra Pound and Robert Lowell, and one of the original Elaine's crowd. He was born in St. Louis and graduated from Harvard and now lives in New York City.
Judges' Citation
"Frederick Seidel's work reminds us that it is not poetry's job to reassure, to confirm expectations and habits of thought. Its beauty is often difficult and its pleasures complicated and unnerving. Violent, scary, uncomfortably funny and ferociously sad, angry, mourning, or in love, the poems' brutal honesty of intellect and instinct is written with wicked, magnificent control. And always, they are utterly human. Morality is never excused from the mess of politics and culture. 'Civilized is about having stuff,' writes Seidel. 'Too much is almost enough.' Addressing privilege and complicity in the first person, the poems know that for all that is acquired, somebody, or something, pays. 'The American trophies covered in tears that deck the American halls' dog the boutique hotels, shadowing corners of those poems in which 'We lived like hummingbirds on nectar and oxygen.' Ooga-Booga places in uneasy proximity images and statements that, in the discomfort of the other's glare, reveal their underpinnings and implications. Its poems refuse complacency and the inertia of despair, whether from trajectories of loss, war, movies, hunting, cocktails at the Carlyle or superbike racing. It bids us take a look at our own affairs. Seidel has written a startling, haunting book. Its risks are both its challenge and reward."
Summary
Since his first collection appeared in 1963, Seidel has written about the present state of things – private and public, acknowledged and unacknowledged, decade by decade – with laconic craft, inspired malice, terrible hilarity and disabused omniscience.
Note: Summaries are taken from promotional materials supplied by the publisher, unless otherwise noted.
Caroline Cave reads from Barbados, by Frederick Seidel
from Barbados, by Frederick Seidel
from Barbados

A cane toad came up to them.
They'd never seen anything so remarkable.
Now they could see the field was full of them.
Suddenly the field is filled with ancestors.
The hippopotamuses became friendly with the villagers.
Along came white hunters who shot the friendly hippos dead.
If they had known that friendship would end like that,
They never would have entered into it.
Suddenly the field is filled with souls.
The field of sugarcane is filled with hippopotamus cane toads.
They always complained
Our xylophones were too loud.
The Crocodile King is dead.
The world has no end.

From Ooga-Booga, by Frederick Seidel
Copyright © 2006 by Frederick Seidel
More about Frederick Seidel
The following are links to other Web sites with information about poet Frederick Seidel. (Note: All links to external Web sites open in a new browser window.)
Have you read Ooga-Booga by Frederick Seidel? Add your comments to this page and let us know what you think.