See also 2004 Judges.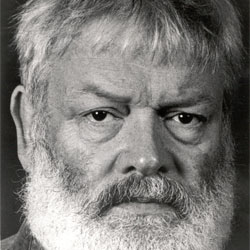 Michael Longley was born in Belfast in 1939 and educated at the Royal Belfast Academical Institution and Trinity College, Dublin, where he read Classics. In 1991 he retired from the Arts Council of Northern Ireland, where he initiated the programmes for literature, the traditional arts and arts-in-education. His collections include Gorse Fires (1991), which won the Whitbread Prize for Poetry, The Ghost Orchid (1995) which was shortlisted for the T.S. Eliot Prize, and The Weather in Japan (2000), which won the T.S. Eliot Prize, the Hawthornden Prize and the Irish Times Literature Prize for Poetry. His Selected Poems was published in 1998, and in 2001 he was awarded the Queen's Gold Medal for Poetry. He is a Fellow of the Royal Society of Literature and member of Aosdána. He and his wife, the critic Edna Longley, live and work in Belfast.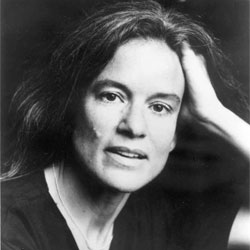 Sharon Olds was born in 1942 in San Francisco, and educated at Stanford University and Columbia University. Her first book Satan Says (1980), received the inaugural San Francisco Poetry Center Award. Her second, The Dead and the Living, was both the Lamont Poetry Selection for 1983 and winner of the National Book Critics Circle Award. The Father (1992) was shortlisted for the T.S. Eliot Prize. She was most recently honoured with the 68th American Academy of Poets Fellowship. Her new collection, the Unswept Room, will be published later this year. She teaches poetry workshops in the Graduate Creative Writing Program at New York University and in the N.Y.U. workshop program at Goldwater Hospital on Roosevelt Island in New York. From 1998 to 2000 she was the State Poet of New York. She lives in New York City.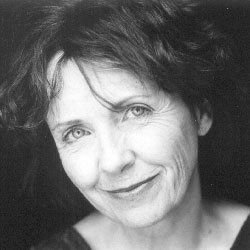 Sharon Thesen is a Vancouver poet and editor, author of eight books of poetry (including two selected poems). Her latest book of poems, A Pair of Scissors (2000), won the Pat Lowther Memorial Award. Confabulations (1984) and The Beginning of the Long Dash (1987) were shortlisted for Governor-General's Awards. She has edited an award-winning edition of Phyllis Webb's poetry, two editions of The New Long Poem Anthology, and, with Ralph Maud, Charles Olson and Frances Boldereff: A Modern Correspondence (Wesleyan 1999). Sharon teaches English at Capilano College in North Vancouver, where she is also editor of The Capilano Review.
See also 2002 Judges.