TORONTO – September 19, 2018 – The trustees of The Griffin Trust For Excellence In Poetry are pleased to announce that Ulrikka Gernes (Denmark), Kim Maltman (Canada) and Srikanth Reddy (US) are the judges for the 2019 Griffin Poetry Prize.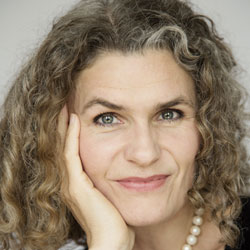 Ulrikka Gernes was born in Sweden of Danish parents. At the age of twenty-two she moved to Copenhagen, Denmark, already a published and highly acclaimed poet. Her first collection, Natsvœmer, was published in 1984. Since then she has published an additional ten collections, two books for children, and many short stories, songs, and various contributions to literary anthologies, art catalogues, magazines, newspapers, and Danish National Radio. Per Brask and Patrick Friesen's translation of her collection Frayed Opus for Strings & Wind Instruments was shortlisted for the 2016 Griffin Poetry Prize. She manages the estate and artistic legacy of her father, the internationally known visual artist Poul Gernes, and lives in Copenhagen, Denmark, with her daughter.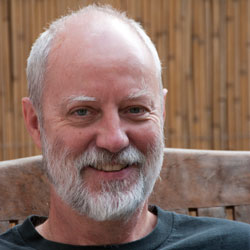 Kim Maltman is a poet, theoretical particle physicist, and occasional translator who has published five books of solo poetry, over two hundred papers in the scientific literature, and three books of collaborative poetry, most recently Box Kite, published in 2016. In addition to recent solo work which has appeared under a variety of heteronyms, he is involved, in collaboration with Roo Borson, in ongoing translations of the Tang Dynasty poet Li Bai and Song Dynasty poet Su Shi. Past honours include the CBC Literary Prize, and, with collaborators Roo Borson and Andy Patton, the Malahat Poetry Prize, the Earle Birney Prize, and two National Magazine Award finalist appearances. Perhaps his most unusual literary credit is having served as consulting dog poetry editor for André Alexis' novel Fifteen Dogs.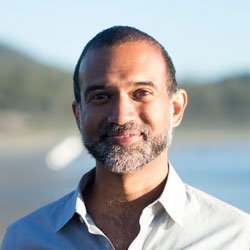 Srikanth Reddy is the author of Voyager, which was named one of the best books of poetry in 2011 by The New Yorker, The Believer, and National Public Radio. His previous collection, Facts for Visitors, won the 2005 Asian American Literary Award for Poetry. A book of literary criticism, Changing Subjects: Digressions in Modern American Poetry, was published in 2012. The National Endowment for the Arts, the Creative Capital Foundation, and the Guggenheim Foundation have awarded him grants and fellowships, and in fall 2015, he delivered the Bagley Wright Lectures in Poetry. A graduate of the Iowa Writers' Workshop and the doctoral program in English at Harvard University, he is currently an Associate Professor of English at the University of Chicago.
All three judges understand the importance of the Griffin Poetry Prize's international reach and may consequently call in books of English language poetry from around the world.
The shortlisted books (four international and three Canadian) will be announced on Tuesday, April 9, 2019.
The Griffin Trust For Excellence In Poetry is pleased to announce that the Shortlist Readings will take place in Koerner Hall at The Royal Conservatory in the TELUS Centre for Performance and Learning, on Wednesday, June 5, 2019 at 7.30 p.m.
The winners of the Griffin Poetry Prize will be named at an awards ceremony to be held in Toronto on Thursday, June 6, 2019.
The trustees are also delighted to announce that in June, Ian Williams accepted an invitation to join the Board. Accomplished in both writing and teaching poetry and prose, Williams most recently served as a judge for the 2018 Griffin Poetry Prize and was shortlisted for the 2013 Prize for his collection, Personals. As Williams joins the Board, founding trustee, Michael Ondaatje moves to a trustee emeritus role.
Note to Publishers:
The submissions deadline for the 2019 Griffin Poetry Prize, for books published between January 1 and June 30 was Saturday, June 30, 2018 and for books published between July 1 and December 31, 2018, is Monday, December 31, 2018. Submitted books must be postmarked no later than these dates.
If you have any questions regarding the rules, or would like to download an entry form, please visit our web site, at: https://staging.griffinpoetryprize.com/how-to-enter/rules.
For further information, please contact:
Ruth Smith
Executive Director
Email: info@griffinpoetryprize.com
Tel: (905) 618 0420
Download press release | Download photos