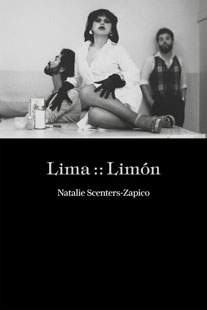 Poet: Natalie Scenters-Zapico
Publisher: Copper Canyon Press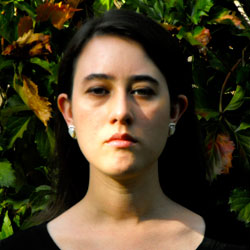 Biography
Natalie Scenters-Zapico is a fronteriza from the sister cities of El Paso, Texas, USA, and Ciudad Juárez, Chihuahua, México. Her first collection, The Verging Cities (2015), won the PEN America/Joyce Osterweil Award, GLCA's New Writers Award, NACCS Foco Book Prize, and Utah Book Award. Lima :: Limón is her second collection. She has won fellowships from the Lannan Foundation, CantoMundo, and a Ruth Lilly and Dorothy Sargent Rosenberg Fellowship from the Poetry Foundation. Her poems have appeared in a wide range of anthologies and literary magazines, including Best American Poetry 2015, POETRY, Tin House, Kenyon Review, and more. She is currently teaching at the University of Puget Sound in Tacoma, Washington, USA.
Judges' Citation
"There is a driving, deliberate, righteous indignation to Lima :: Limón, a force that that will unsettle many readers though it is tempered with a mature and forgiving undersong of empathy and love. Natalie Scenters-Zapico is a fronteriza, a frontier dweller, a woman shaped by the contending cultures of Mexico and the USA. Her unflinching gaze is turned on machismo and marianismo, and the quotidian reality of community in crisis, in an elegant poetry that speaks through masks both sacred and profane. The shadow of femicide is never far, but the poet finds a redemptive magic in the voices of the mutilated, in the traditions of ancestors, in the salvific powers of language, in poems pushed to the very edge of what can be said."
Natalie Scenters-Zapico reads from Lima :: Limón
Women's Work

I embroider the days of the lunar
calendar on handkerchiefs to track
my menstrual omissions. The only way

to catch a stray breath is by exhaling
on glass & releasing from its cage
the river that lives among pulsing

cilia. I place a TV, the size of my palm,
between my legs & by its glare see
a moonless night. I laugh at the thought

of burglary, stitch a cigar under
an apple tree on my belly, fall
asleep to the soft sound of thread

tugging on skin & wish my grandmother
could show me how to wash my feet
with a bucket of sand & a kettle

of hot water. I work to make
my body a comfort. My body:
the table where strangers sit to be served

as king in a court of cross-stitched
felons. Each felon with a needle's prick
assassins down the highway of my legs.

An eyelash is pressed taut against fabric
& I know my body is a sutured thing,
which by my hand can be torn & with a needle stitched again.

From Lima :: Limón by Natalie Scenters-Zapico
Copyright © 2019 by Natalie Scenters-Zapico
More about Natalie Scenters-Zapico
The following are links to other Web sites with information about poet Natalie Scenters-Zapico.
Have you read Lima :: Limón by Natalie Scenters-Zapico? Add your comments to this page and let us know what you think.