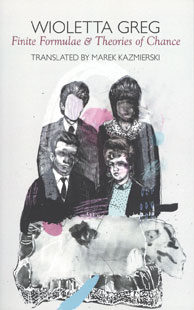 Biographies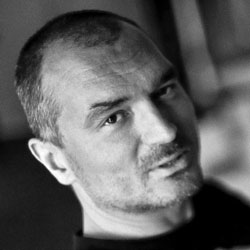 Marek Kazmierski is a writer, publisher and translator. He escaped communist Poland as a child and settled in the UK. Joint winner of the Decibel Penguin Prize and sole recipient of the BIKE Magazine Philosopher of the Year award, Marek is also the managing editor of a prison literary magazine Not Shut Up and founder of OFF_PRESS, an independent publishing house which has worked with English PEN, the South Bank Centre, the Polish Cultural Institute, the Mayor of London and various universities across Europe. His work has been published in numerous journals and titles, including The Guardian, 3AM Magazine and Poetry Wales. This book was translated during his residency at Villa Decius in Krakow, Poland, courtesy of The Polish Book Institute.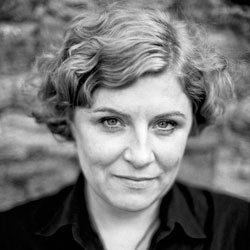 Wioletta Greg is a poet, writer, editor and translator. Born in southern Poland, she moved to the UK in 2006 and currently resides in the town of Ryde on the Isle of Wight. Wioletta has published several volumes of poetry in Poland, Canada and the UK, including Wyobraznia kontrolowana (Controlled Imagination, 1988); Parantele (Kinships, 2003); Orinoko (2008); Inne obroty (Alternate Turns, 2010); the bilingual Pamiec Smieny/Smena's Memory (2011); the collection of short prose forms Notatnik z wyspy (Notes from an Island, 2011) and a debut novel, Guguly (2014) in which she revisits the experience of growing up in communist Poland. Her poems have appeared in numerous literary journals and she has won several literary prizes, including the Tyska Zima Poetycka.
Judges' Citation
"These poems, as translated from Polish into English by Marek Kazmierski, retain the force of first experience and, equally, a collection of history's remains. Greg's thoughts include the catastrophe of the 20th century whose marks still wobble before her eyes, and into the experience of living in post-Communist Poland. This stunning collection shows us (mostly through the eyes and memories of childhood) a world of objects transported across years. 'Tossing satin bulbs into wicker baskets,' the child poet is at ease with the earth and the hardy objects made from it. Greg grants us the privilege of seeing what she saw before she saw more."
Summary
One hundred years since the outbreak of the First World War, the Polish poet Wioletta Greg undertakes a literary journey through her own family history, exploring in both poetry and prose a century of life, death, love and tragedy. With passion, tenderness and humour, she traces a path from the lives of her grandparents in early twentieth-century Poland, through two world wars, life under Communism and the subsequent liberation, to her own experiences as a migrant living in Britain on the Isle of Wight. Wioletta Greg's new collection, in Marek Kazmierski's attentive and nuanced translation, serves as both a moving personal testament to a family that survived, and a compelling document of a century of European history.
Note: Summaries are taken from promotional materials supplied by the publisher, unless otherwise noted.
Marek Kazmierski and Wioletta Greg read All about my father
All about my father

Father, son of the muddy Warta, of Bo?y Stok,
of Silesian reservoirs and Jurassic quarries,
Calmus warrior with a bamboo bow,
conducting guerrilla wars with muskrats
brave enough to bite through spatterdock arteries,
love-seat onanist, if memory serves right,
fisherman with a burdock leaf hat, magician,
who miracled fags out of spit, baccy and paper.
In that smoke you excelled in beetle mythologies,
like the Tribolium destructor who lives in nut shells
and, when in danger, destroys its own larvae,
musician, abusing by night your innocent
banjo and my ears with grand improvisations,
playing on leaves before your stunned family
the songs of Elvis Presley and prison ballads,
bee keeper, with your bare hands carrying
young swarms to the orchard hive, feeding them caramel,
pigeon fancier, poacher, master of ceremonies,
you picked through acres of gossamer bones,
snared partridges curled up in the wheat;
denying pheasants their nuptial ointments and air,
guinea fowl trapped in copper skeletons,
you stuffed cleaned marten skins with wadding,
father whom I found, if memory serves right,
in the Wildstein collaborators list, you who schooled
workers in corridors to mark their time cards
like sick, white tongues, of pylorus which sends
paper to be wasted, always seen at demonstrations,
at parties, at villages fêtes, you farming Don Juan,
attendant to all ailments, you saved my life
with canine lard, if memory serves right,
lord of hypochrondiacs, killed daily by one of
five hundred pages from the Family Book of Medicine.
May the sky-blue kingfisher who wove his nest within
your weak heart be damned for all time.

From Finite Formulae & Theories of Chance by Marek Kazmierski translating from Polish by Wioletta Greg

Copyright © Marek Kazmierski 2014
More about Marek Kazmierski and Wioletta Greg
The following are links to other Web sites with information about translator Marek Kazmierski and poet Wioletta Greg. (Note: All links to external Web sites open in a new browser window.)
Have you read Finite Formulae & Theories of Chance by Marek Kazmierski translating from Polish by Wioletta Greg? Add your comments to this page and let us know what you think.