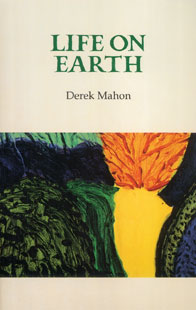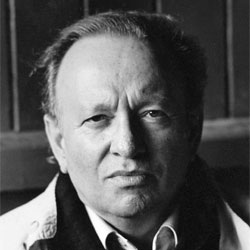 Biography
Derek Mahon was born in Belfast in 1941 and studied French literature at Trinity College Dublin and at the Sorbonne. He lived for many years in London, working variously as a reviewer, television adapter of literary texts for British television and poetry editor of the New Statesman. More recently he has lived in Dublin and Kinsale. He is regarded as one of the most accomplished and influential of contemporary Irish poets. He has influenced not only a younger generation of British and Irish poets but has also been one of the influences on a new school of Scandinavian poets centred in Oslo and Gothenburg. He has been described as one of the most musical of poets now writing in English. Derek Mahon received the 2007 David Cohen Prize, for recognition of a lifetime's achievement in literature.
We were very saddened to learn on October 2, 2020 of Derek Mahon's passing. Announcing his death that day, Mahon's publisher Gallery Press called him a "master poet" and a "pure artist". We couldn't agree more, remembering fondly his visit to Toronto to take part in the 2009 Griffin Poetry Prize shortlist readings and festivities. Some of the wonderful and comprehensive tributes to the man and his literary accomplishments can be found here, here and here.
Judges' Citation
"Formal grace, uncluttered diction, and sprightliness of movement lend Derek Mahon's new poems a musicality and memorability which is intensified by their visionary gaze and their poignant yearning for unspoiled and unsoiled places: 'blue skies, /clear water, scattered light'. His light-filled work celebrates the sun's life-sustaining powers; yet he also fears the heat of the sun in the context of global warming: 'Sea levels rising annually, /glaciers sliding fast, /species extinct …' Mahon is drawn to the lives, worlds and work of other artists; a vivid bio-poem, retracing Coleridge's life, and an atmospheric poem evoking the post-war Belfast of the novelist Brian Moore are set alongside elegant versions of Ovid [the desolate 'Ariadne on Naxos'] and Ibsen [the haunting and unsettling 'The Lady from the Sea']. Visual art features prominently too: a sequence of 'Art Notes' re-creates the paintings of Edward Hopper, Howard Hodgkin, Renÿ Magritte and others with meticulously-crafted mastery. An outstanding collection from one of Ireland's most acclaimed poets."
Summary
Life on Earth collects and adds to works which have appeared recently in limited editions. It opens with celebrations of notable exemplars: Coleridge, Chekhov, the novelist Brian Moore. This echo poetry extends to 'Art Notes' on Hopper, de Staël and others, followed by the eco-poetry of the 'Homage to Gaia' sequence on environmental themes. A substantial and positive volume distinguished by its light touch, Life on Earth is the work of a supreme artist.
Note: Summaries are taken from promotional materials supplied by the publisher, unless otherwise noted.
Derek Mahon reads Dirigibles
Dirigibles, by Derek Mahon
Dirigibles

We who used to drift
superbly in mid-air,
each a giant airship
before 'the last war',

shrink to a soft buzz
about financial centres
surprising visitors,
hackers and bean counters

in cloud-flown highrises.
Cloud-slow, we snoop for hours
on open-plan offices
and cloudy cocktail bars.

Amnesia and mystique
have cast into oblivion
fiery failures like
Italia, R101,

the whole brief catalogue
of mad catastrophes;
and showy Hindenburg
of course, the last of these.

A temporary setback.
Our time will come again
with helium in the sack
instead of hydrogen

while slow idealists
gaze at refrozen ice,
reflourishing rain forests,
the oceans back in place;

at sand and stars, blue skies,
clear water, scattered light
as in the early days
of nearly silent flight.

From Life on Earth, by Derek Mahon
© Derek Mahon 2008
More about Derek Mahon
The following are links to other Web sites with information about poet Derek Mahon. (Note: All links to external Web sites open in a new browser window.)
Have you read Life on Earth by Derek Mahon? Add your comments to this page and let us know what you think.
Photo credit: John Minihan