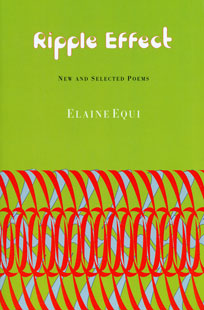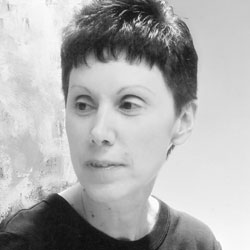 Biography
Elaine Equi grew up in Chicago and the outlying suburbs, graduating from Columbia College. During the late 1970s and early 1980s, she and her husband, the poet Jerome Sala, were at the forefront of Chicago's lively performance poetry scene. Equi is the author of more than 10 poetry collections including The Cloud of Knowable Things and Voice-Over, which won a San Francisco State University Poetry Center Award. Ripple Effect: New and Selected Poems was also nominated for a 2007 Los Angeles Times Book Prize. Widely published and anthologized, her work has appeared in a number of Best American Poetry compilations as well as in publications such as The New Yorker and American Poetry Review. Equi lives in New York with her husband and teaches at New York University and in the MFA programs at The New School and City College.
Judges' Citation
"In a warmly appreciative essay on Frank O'Hara, Elaine Equi gives a description of the poet's distinct way of walking, as recalled by his friend Joe Brainerd: "Light and sassy. With a slight bounce and a slight twist. It was a beautiful walk. Confident. 'I don't care' and sometimes 'I know you are looking.'" The words could stand as an accurate description of Equi's own highly distinct poems. They too move with a bounce and twist; they have their own insouciant, confident wit, their own beautifully poised way of looking outward at the world in all its quirky variousness, while at the same time retaining an uncompromised inwardness: the registering of a complex, sophisticated poetic self. Founded on a casual mastery of modernist and post-modernist techniques – montage, free-form improvisation, prose-poem, surreal inventory, found object – her work is at once impeccably avant garde and immensely enjoyable: a rare combination. Her poems don't try to change the world, but as they rifle through it, pausing to think about sleeping pills or sales catalogs or Wang Wei or 'a factory made fresh by broken windows' they use their abundant resources of humor, intelligence and verbal acuity to change the way we, as readers, see the world. Which is the mark of true poetry."
Summary
Ripple Effect is an amalgam of the fetishes that have captivated Equi throughout her career, offering new work alongside the poems that readers have come to know as distinctly 'Equi'. Her shrewd cultural observation and criticism are presented in poems whose subjects are often blithe – aliens, prescription drugs, shopping – but whose complexity lingers long after the first reading. Succinct, approachable and innovative as ever, Equi continues to dazzle with her sophisticated and sly wit.
Note: Summaries are taken from promotional materials supplied by the publisher, unless otherwise noted.
Elaine Equi reads Ultra-Confessional
Ultra-Confessional, by Elaine Equi
Ultra-Confessional

I'm a bit of a masochist, not much of a singer – if I had a hammer, I'd only hurt myself. My father did not think enough of me to molest me. For years, I lived with the shame of it and did not have the energy to create multiple personalities or develop an eating disorder, which has always seemed to me a pleasant way to while away the day, regulating incoming and outgoing in terms of something concrete as food or excrement.

I admit I used to like to smoke three packs a day wrapping myself in an opalescent carapace of fog and being always as in Victorian novels on the verge of swooning, particularly when climbing stairs. Then for a brief spell, during most of my teenage years, I was in love with shoplifting. It was the sex glue in my adolescent girl-on-girl world. One of those never-enough places where I allowed myself excess – hungry open pockets and purse gobbling perfume, candy, all the imagined gifts an imaginary lover should give. Going out with boys, surprisingly, provided to be an inexplicably simple solution.

But then it is so typical of me to have gone and become addicted not to heroin or gambling, but humiliatingly, to aspirin, craving their cool, white gloved hands at all hours – a headache being just another word for reality. Looking back, I'd like to say I wish I had done more evil than good, but it isn't true. Forgive me, for my sins are mediocre. My trances ordinary in every way.

From Ripple Effect: New and Selected Poems, by Elaine Equi
Copyright © 2007 Elaine Equi
More about Elaine Equi
The following are links to other Web sites with information about poet Elaine Equi. (Note: All links to external Web sites open in a new browser window.)
Have you read Ripple Effect: New and Selected Poems by Elaine Equi? Add your comments to this page and let us know what you think.
Photo credit: Becket Logan