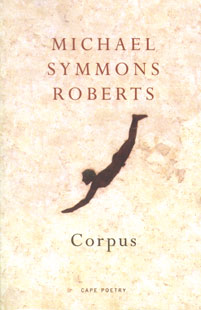 Book: Corpus
Poet: Michael Symmons Roberts
Publisher: Jonathan Cape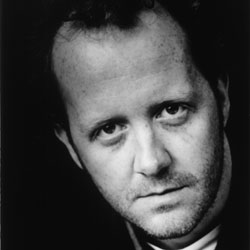 Biography
Corpus (2004) is the most recently published book of poetry from Michael Symmons Roberts. He has authored three previous published books of poetry: Soft Keys (1993), Raising Sparks (1999) and Burning Babylon (2001). Corpus was shortlisted for the 2004 Forward Prize for Best Collection and the 2004 T.S. Eliot Prize, and has already won the 2004 Whitbread Poetry Award; this is his first entry onto the shortlist for the Griffin Poetry Prize. Born in Preston Lancashire in 1963, Roberts is also an award-winning radio writer, a documentary filmmaker for the BBC, and a frequent collaborator with the composer James MacMillan.
Judges' Citation
"There is a patient, almost forensic methodology in the poems of Michael Symmons Roberts, a systematic building up or stripping away of layers, until the subject and the sense of each poem is either established or exposed. This collection, Corpus, is almost a poetic autopsy, an investigation of the body, sometimes for signs of life and sometimes for what might loosely be called the human spirit. But if this is poetry in the religious tradition, there is nothing mystical or superstitious about Corpus. Just to dare to consider such a concept as the soul, the poet must explore wildly differing aspects of human behaviour, from gross acts of torture to moments of ecstatic love; with a photographic accuracy and frame by frame, almost documentary observations, his eye is unflinching. Knowing but never sagacious, confident but never preachy or dogmatic, this is Symmons Roberts at his most readable, most lyrical best."
Michael Symmons Roberts reads Pelt
Pelt, by Michael Symmons Roberts
Pelt

I found the world's pelt
nailed to the picture-rail
of a box-room in a cheap hotel.

So that's why rivers dry to scabs,
that's why the grass weeps every dawn,
that's why the wind feels raw:

the earth's an open wound,
and here, its skin hangs
like a trophy, atrophied beyond all

taxidermy, shrunk into a hearth rug.
Who fleeced it?
No record in the guest-book.

No-one paid, just pocketed the blade
and walked, leaving the bed
untouched, TV pleasing itself.

Maybe there was no knife.
Maybe the world shrugs off a hide
each year to grow a fresh one.

That pelt was thick as reindeer,
so black it flashed with blue.
I tried it on, of course, but no.

From Corpus, by Michael Symmons Roberts
Copyright © Michael Symmons Roberts, 2004
More about Michael Symmons Roberts
The following are links to other Web sites with information about poet Michael Symmons Roberts. (Note: All links to external Web sites open in a new browser window.)
Have you read Corpus by Michael Symmons Roberts? Add your comments to this page and let us know what you think.
Photo credit: Martin Bence